Why Rotational Feeding is the Right Choice for your Pet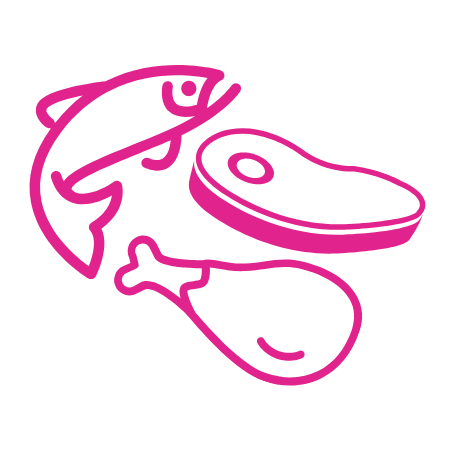 A variety of protein helps to balance fats in the diet (different formulas have different amounts of fat, omega-3s etc.)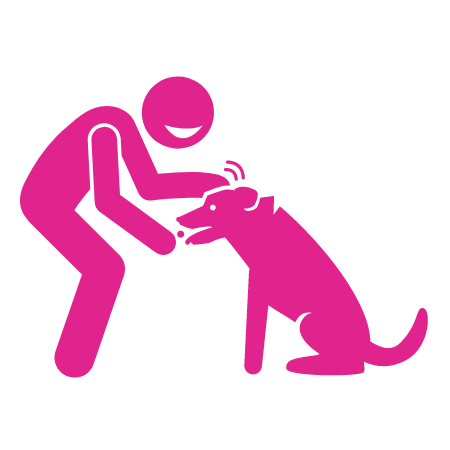 Incorporating different proteins can help to reduce the chance of your pet acquiring a protein intolerance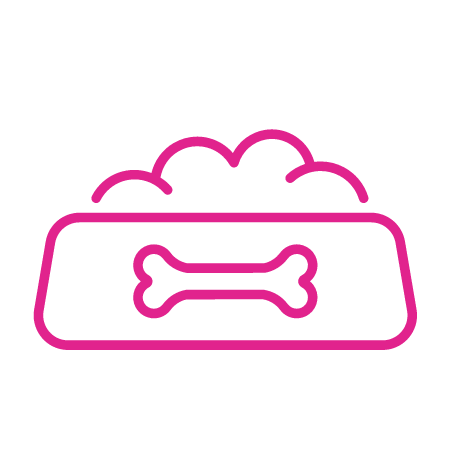 Rotating provides better nutritional balance for your cat or dog.
Variety is the spice of life! Rotational feeding keeps mealtime interesting (especially for picky pets)
Here at Smack Pet Food, we're big believers in the importance of a varied diet. Feeding the same thing every day is not only dull for your pet, but it can also cause harm, such as building allergies and intolerances. By rotating your pet's protein on a regular basis, you can help keep mealtimes exciting as well as maximising the nutritional benefits of their food by bringing that all-important variety to their bowl.
Our recipes have been crafted with your pet's well-being in mind, following a raw diet style of formulation; each offers unique, naturally-occurring health benefits from different proteins (chicken, pork, salmon, rockfish) and superfood ingredients (mango, pineapple, kale, pumpkin and more!). When fed together as part of a rotational diet, our recipes compliment one another to create a balanced combination of different proteins and ingredients, allowing you to reap the unique benefits that each one has to offer!
Even though your pet may already be enjoying a diet of their favourite Smack formula, by incorporating a variety of proteins, you can capture additional health benefits for your furry friend.
For example, adding just a small portion (approximately 20%) of one of our tasty fish formulas can still capture the added benefits found in our salmon and rockfish recipes: Omega-3s have anti-inflammatory properties and are great for brain and eye development. Coconut is a powerful antiviral, antifungal and antiparasitic, while mango and pineapple both improve digestion.
Check out our superfood ingredients page to learn more about how our ingredients positively impact your pet's health.
Our food is handcrafted with fresh, whole meats and organic, all-natural produce. Our technology of low temperature dehydration preserves the nutrients in our food through minimal processing, aiding digestion. Smack products offer maximized health and performance, improved taste and aroma, and reduced illness and shedding for pets – all while maintaining utmost food safety and storage efficiency for pet owners.
Unlike raw frozen or fresh, there is no need to worry about bacteria or pathogens as our testing has proven our manufacturing process combined with our very low moisture content inhibits the growth. Smack has never tested positive for any pathogen!
Sample Rotational Feeding Menu
A weekly menu may include meals of all the recipes or only some. You can base your pet's diet on their favourite formulas and just add in a small portion of a new protein, or even an entire meal! You could even start using a different recipe for training treats to get an extra boost of benefits.
Using Very Berry Chicken as the main recipe, a typical weekly menu of rotational feeding might look something like this (assuming two meals per day for an adult dog):
| | | | | | | |
| --- | --- | --- | --- | --- | --- | --- |
| Monday | Tuesday | Wednesday | Thursday | Friday | Saturday | Sunday |
| | | | | | | |
| | | | | | | |
Founded in 2008, Smack Pet Food is a Canadian-based family business that formulates and manufactures raw dehydrated food for dogs and cats.
Our passion for providing nutritious, convenient, and delicious dehydrated food for pets stems from a family love of animals. Expertise in biochemistry, food engineering, and holistic medicine combined with an innovative production approach allows us to create the highest quality dehydrated pet food in the world. We want the best for our pets to keep them happy, energetic, and full of life!