Discover Dogs, a family-owned small business in East Vancouver, grew out of a love of dogs and a passion for pet nutrition. Jake and Tanya Giammarino started their business with a dog-walking service, which eventually grew into a large dog-walking company before evolving into the brick and mortar store that it is today. "Our interest in nutrition came through our dog-walking," Jake explains. "You see how a lot of dogs are digesting their food." They began giving nutritional advice to their clients, and that service morphed into the Discover Dogs store as it is today, selling dog food, supplements, toys and treats and specializing in high-quality products. "We have a pretty solid reputation in Vancouver for giving nutritional advice and being advocates of alternatives to kibble," says Jake. "That's the big focus in our store." With a passion for proper nutrition and species-appropriate food, they opened their retail store with the aim of providing people with great customer service and helping them solve the nutrition and diet-based problems that so many puppy owners deal with. With a mission to be an "all-encompassing support system for families", they pride themselves on being a supportive ear and a source of information for their customers.

When it comes to the products that they carry in their store, Jake and Tanya are very selective about the brands of food that they choose to work with. They look for short ingredient lists and minimal processing. "Those are the main things that we're looking for specifically when it comes to food," says Jake. "Smack Pet Foods is a great example - the branding on the back of the bag is great, with a short ingredient list - and you know all of the ingredients that are listed." They are passionate about alternatives to kibble, in particular raw food, as well as the freeze-dried, dehydrated and canned options which help people make the transition to raw. "Smack has been just amazing as that step for people," Jake says. "It looks good, it represents itself well and the dogs like it, so getting people to make that jump, even as a topper to start, has been a great help for us."

At Discover Dogs, they are committed to careful product curation and sourcing. "We pay attention to where the animals come from and how they're raised," says Jake, who focuses on curating locally and Canadian-made products for the store. "Those things are a way of running our business in what we believe is a responsible manner, not just for ourselves but for the other stakeholders, the environment and the community. We are choosy about what we pick so that no matter what we sell to people, we can feel confident and stand behind it. That's very important to us." Navigating the challenges of the pandemic also made Jake and Tanya appreciate the value of working with other Canadian companies such as Smack Pet Foods even more. "Having a company that's close and that we have a tighter bond with meant we were able to transition through some of those supply chain issues that a lot of places were seeing at that time."

Having recently celebrated the nine year anniversary of their venture, Jake and Tanya continue to grow their business, with an inclusive online store and YouTube page filled with educational resources and recommendations. They are now looking to move to a bigger location and keep Discover Dogs evolving - all while staying true to their mission of building a healthy and happy dog, for the benefit of the whole family.

Read more at https://discoverdogs.ca/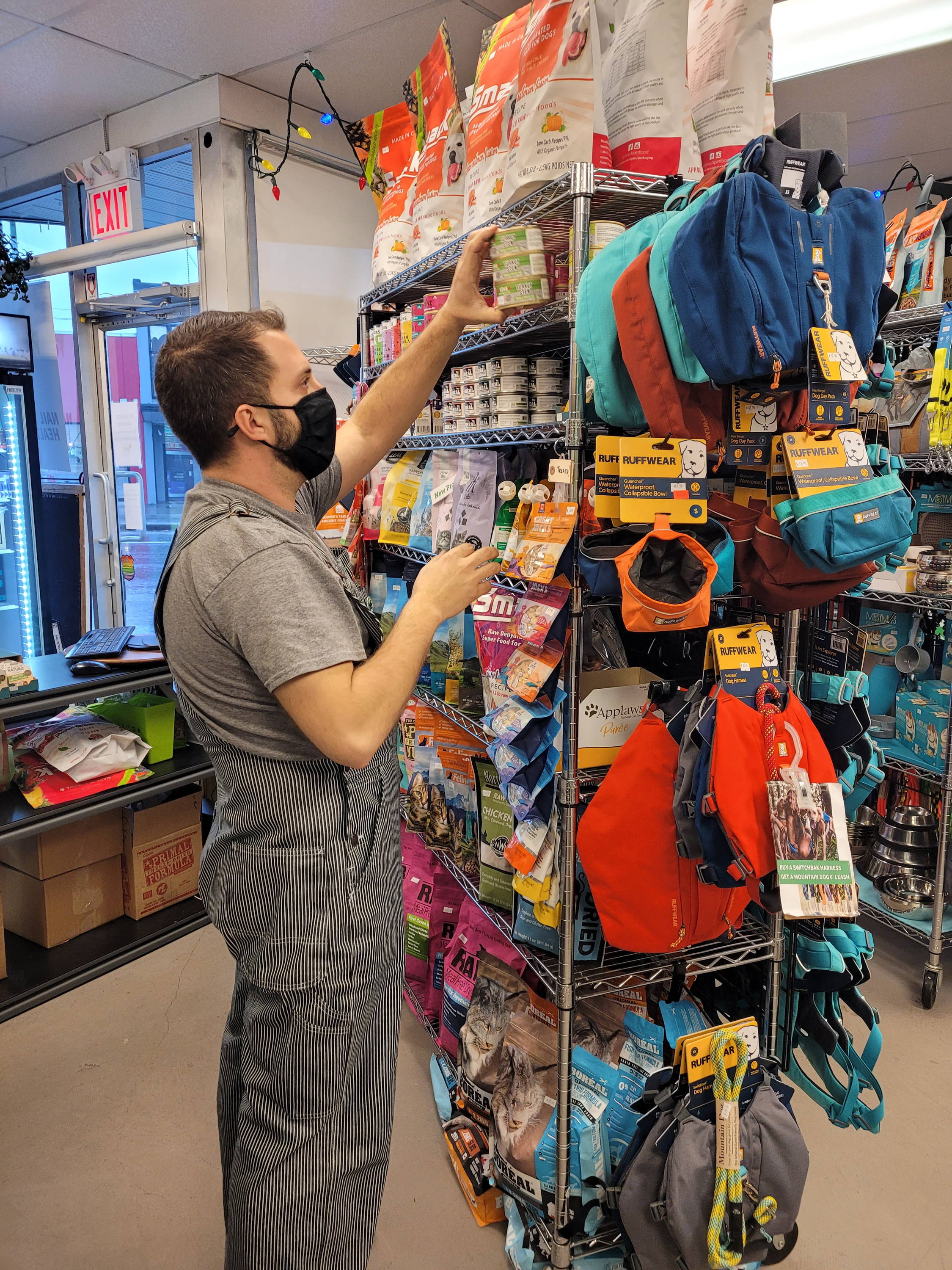 ---
"Smack has been just amazing as that step for people. It looks good, it represents itself well and the dogs like it, so getting people to make that jump, even as a topper to start, has been a great help for us."
---