On Sale
Purrfect Pork | FREE!
Ingredients
Pork, Pork Organs, Pumpkin*, Kale*, Apple*, Celery*, Blueberry*, Cranberry*, Turmeric*, Tocopherols*.
*Indicates Certified Organic
15% Off Pre-Sale Details - Order Now!
Get 15% off on Purrfect Pork!
Purrfect Pork orders containing existing recipes will be shipped within 5 business days.
Purrfect Pork will be shipped as a back-ordered item beginning May 15, 2019.
Offer expires midnight May 15, 2019.
1. Scoop and serve!
2. If desired, add 1-part warm water; allow to soak.
KITTENS: Follow the adult cat guidelines
ADULT CATS: Feed once daily though your cat may graze as cats have the inherent tendency to do so. Cats tend to drink wherever water is available, so we advise keeping a few drinking stations. If your cat is a picky eater (like most cats!), add a small portion of Very Berry for Cats into your cat's outgoing diet.
NOTES: Adjust feeding according to age, activity, metabolism, and body type. Keep fresh, clean water available at all times.
Crude Protein (min.) - 40.0%
Crude Fat (min.) - 30.0%
Crude Fibre (max.) - 1.8%
Moisture (max.) - 4.0%
Carbohydrates (max.) - 2.5%
Taurine (min.) - 0.27%
CALORIE CONTENT (CALCULATED): 4600 kcal/kg, 460 kcal/cup
Total Daily Feeding (Dry Volume, in Cups)
Body Weight
Overweight
Lean
Up to 5 lbs
1/4 or less
1/3 or less
10
1/3 or less
1/2 or less
15
1/2 or less
2/3 or less
20
2/3 or less
1 or less
Over 20
2/3 or more
1
The Smack Value Advantage
Body Weight

Smack

Cost of

Up to 5 lbs

less than

$1.62/day

Small Coffee (fast food)
10

less than

$2.43/day

Small Latte (fast food)
15

less than

$3.24/day

Large Latte (fast food)
20

less than

$4.87/day

4 pc Nugget Happy Meal (fast food)
Over 20

$4.87/day

1 cup

4 pc Nugget Happy Meal (fast food)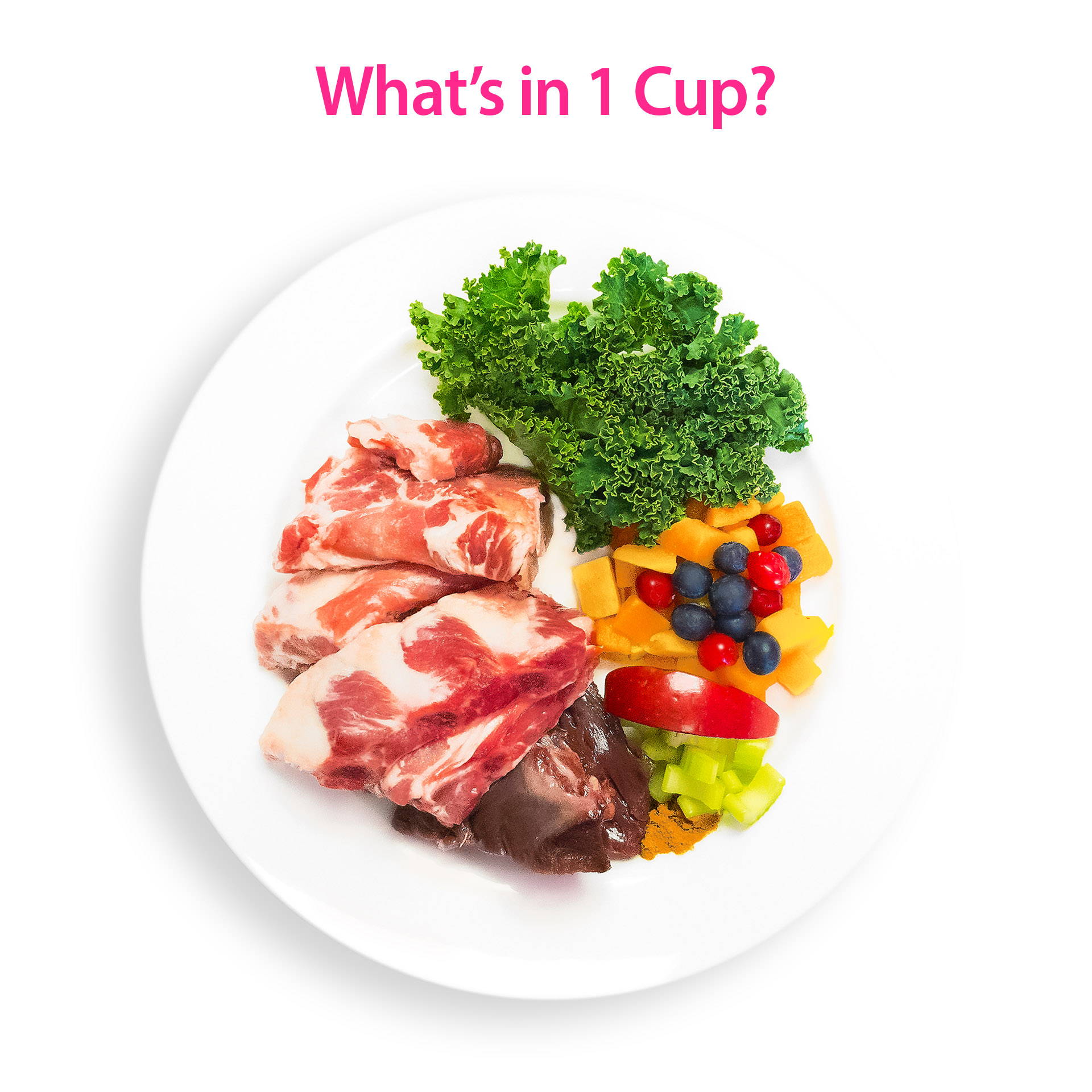 Cost of feeding is approximated using 1.5 kg bag at MSRP $72.99 and feeding quantity of a average healthy cat.